About The Golf Shop Radio Show
The Golf Shop Radio Show was created by WACH Marketing in 2009 to take listeners "From Tee to Green and Everywhere In Between," entertaining the hardcore golfer, the weekend hacker and anyone who is a fan of spirited talk-radio. If it is being discussed out on the course or in the golf shop, hosts Mark "Greeny" Greenhalgh and Matt Blanchard will cover it – golf story or not – and listeners love their varying approaches to topics and interviews. As the Golf Shop Radio Network continues to expand with new affiliates, it also offers a unique outlet for businesses to target the golf enthusiast as a consumer.
Latest Interviews From The Golf Shop Radio Show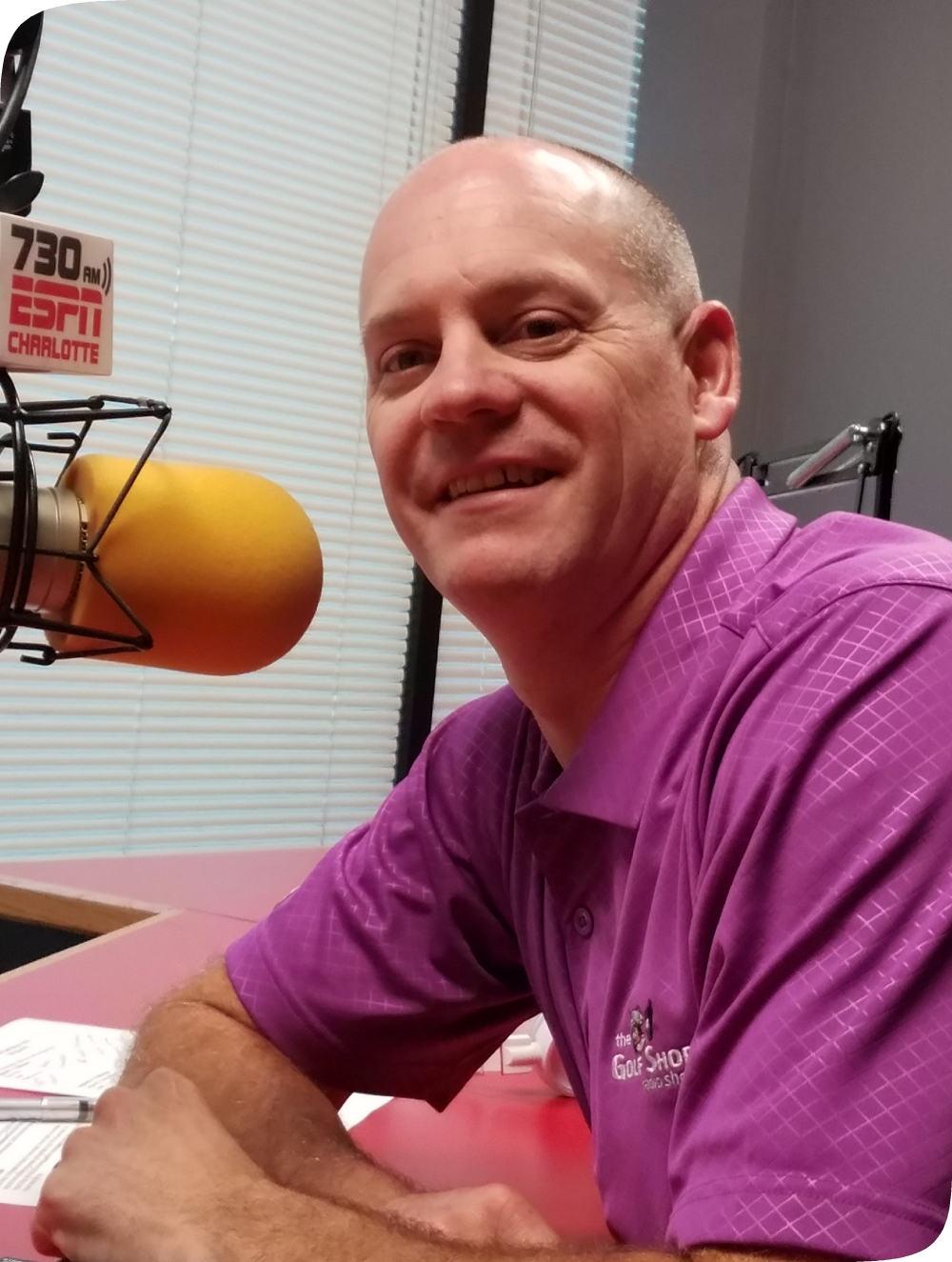 Mark Greenhalgh
Greeny grew up around the golf business as his Dad is a PGA Master Professional and lifetime member. While playing in junior and amateur tournaments in the north- east, southeast and California he won a few and lost a bunch! Greeny had the honor of playing in the 1987 Optimist World Junior at Torrey Pines in San Diego against players from around the world, including Phil Mickleson, Ernie Els and Shigeki Maruyama. Paired with current Web.com and former PGA Tour player Geoffrey Sisk, Greeny won the 1992 Cronin Memorial against the best players in the Northeast. Greeny was a 2-year walk-on player at Clemson University and then caddied in New England PGA, eGolf Tour, PGA Tour Qualifying and European Tour Qualifying events. When not busy working for Wells Fargo Bank in Technology and Operations Group Instructional Design and hosting the show, Greeny plays in amateur events all over the Carolinas and hosts several charity golf tournaments.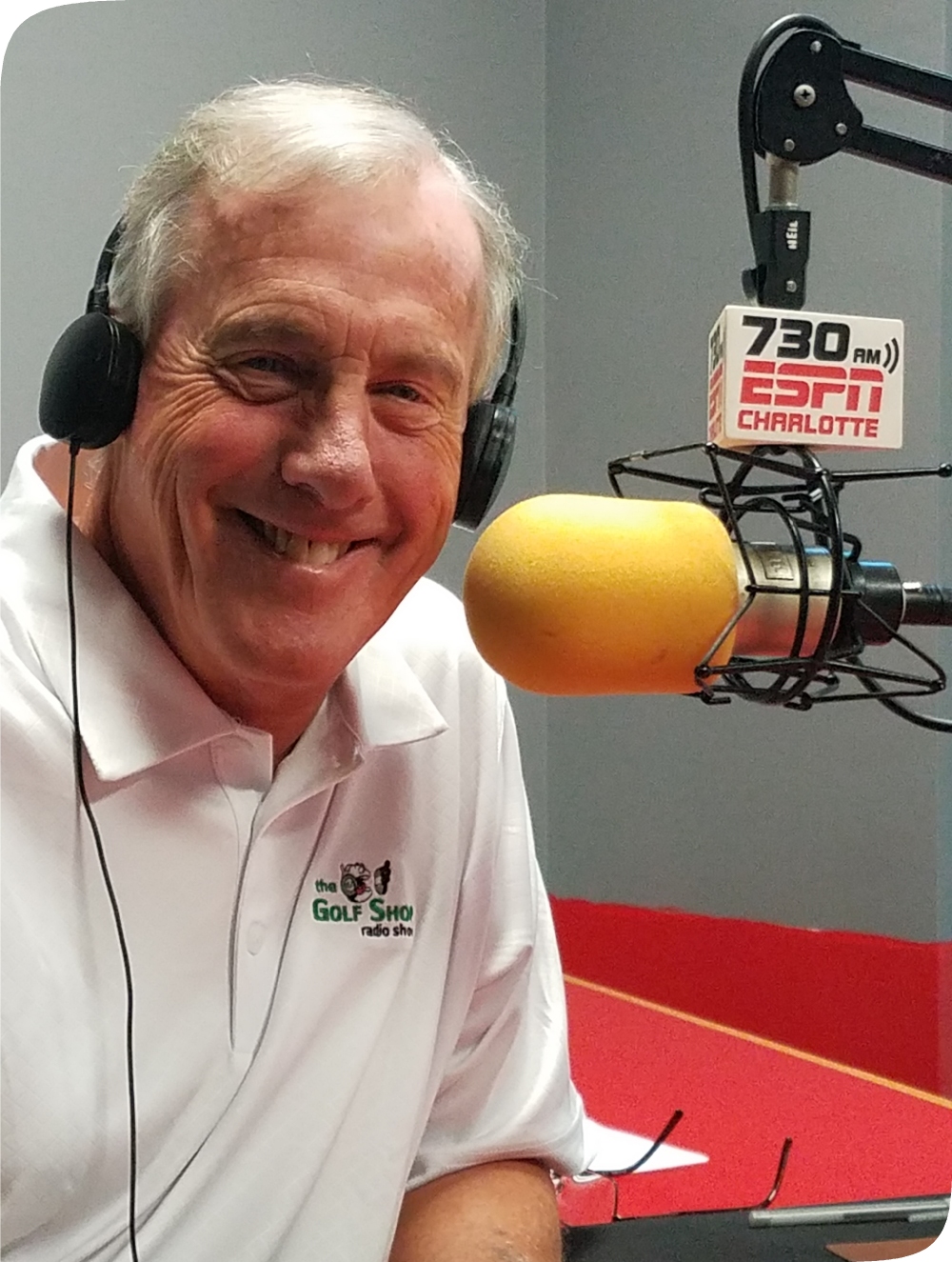 Matt Blanchard
Matt is a native of Atlanta, but calls Charlotte home after living in Charlotte for the past 35 years. Matt is a golf aficionado, having started his love for the game at the age of ten. From his formative teen years to age twenty he worked in the industry as a caddie and was known around the club as a "club rat." he even carried his golf acumen onto the PGA tour as a caddie in 1976. As a 23 year member of Carolina Golf Club, Matt was a co-founder and Tournament Chairman of the Carolina Invitational, a four ball event attracting some of the best amateurs in the southeast."Golf is my mistress. I'm addicted. I love the game more every year," Matt recently revealed. Matt's primary career in advertising has landed him with the Charlotte Hornets, the Carolina Panthers, and CBS Radio. He currently applies his marketing expertise with the Gaston Gazette and Shelby Star newspapers.
Showtimes
SATURDAYS 8:00am -10:00am
730 AM/97.5 FM WZGV – Charlotte, NC | 620 AM WDNC – Raleigh, NC | 98.7 FM WRMR – Wilmington, NC | 880 AM/92.9 FM WPEK – Asheville, NC | 92.7 FM/1250AM WGHB – Greenville, NC | 104.1 FM/930AM WDLX – Washington, NC | 104.9 FM WROO – Greenville, SC | 100.3 FM WSEA – Myrtle Beach, SC | 1320 AM WISW – Columbia, SC | 610 AM/101.1 FM WPLY – Roanoke, VA | 1390 AM/107.5 FM WPLI – Lynchburg, VA | 1570 AM WNST – Baltimore, MD | 1120 AM WBNW – Boston, MA | 104.5 FM WWDN – Danville, VA
SATURDAYS 9:00am -11:00am
560 AM/98.5 FM WHBQ Memphis, TN
SATURDAYS 6:00am-8:00am(PT)
1580 AM KQFN- Phoenix, AZ
THURSDAYS 7:00am – 8:00pm
94.5 FM WPTI – Greensboro, NC
WEDNESDAYS 6:00pm – 7:00pm
1590 AM/92.3FM WCSL-Cherryville, NC